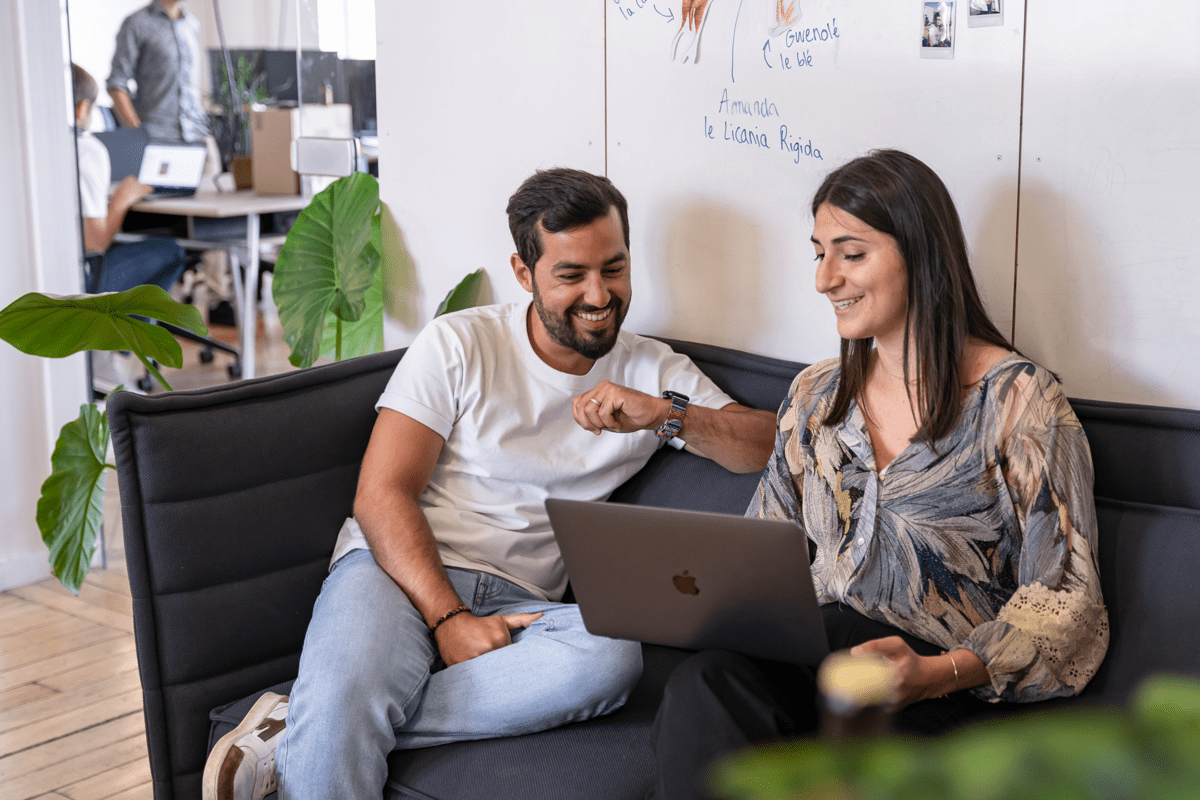 Welcome to Bene Bono!
Your click on this page shows your genuine interest in our company, and we're thrilled to have you here. Applying for a new job can be quite a journey, and this page is designed to make it as smooth and enjoyable as possible giving you a glimpse into who we are. Let's embark on this exciting journey together!
What if grocery shopping could make a positive impact?
At Bene Bono, we're dedicated to fighting waste at its roots and turning it into an opportunity for people to eat better, cook, drink, wash, and shop more consciously. Our mission is to create a community of one million people to combine good food and good karma.
We started by creating a service of weekly delivered baskets made of rescued organic fruit & veggies.
The entire thing, 40% cheaper.

We're evolving into a complete grocery shopping service, now including non-food items rescued from waste, such as a super-clean body oil with a minor label typo. Save money, enjoy your shopping, and make a positive impact on the planet!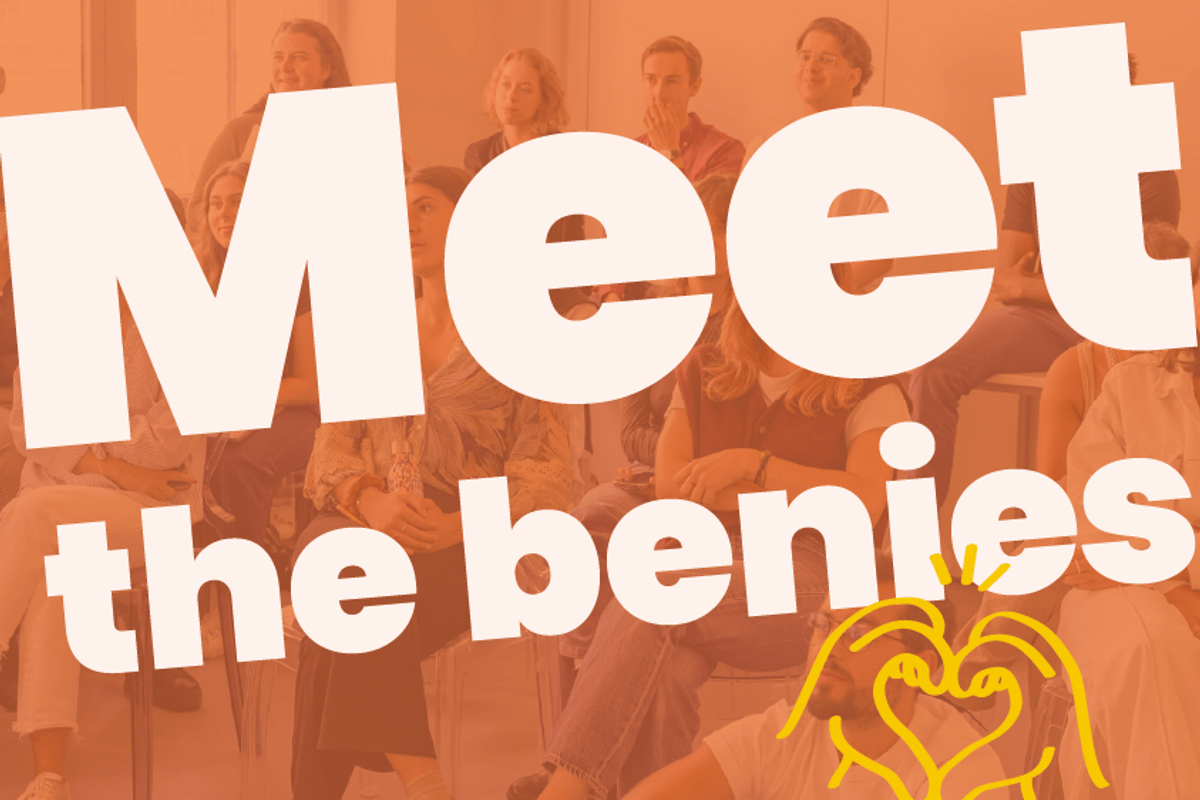 Get to know our teams at Bene Bono. We take great pride in uniting diverse backgrounds to form the driving force behind all our achievements.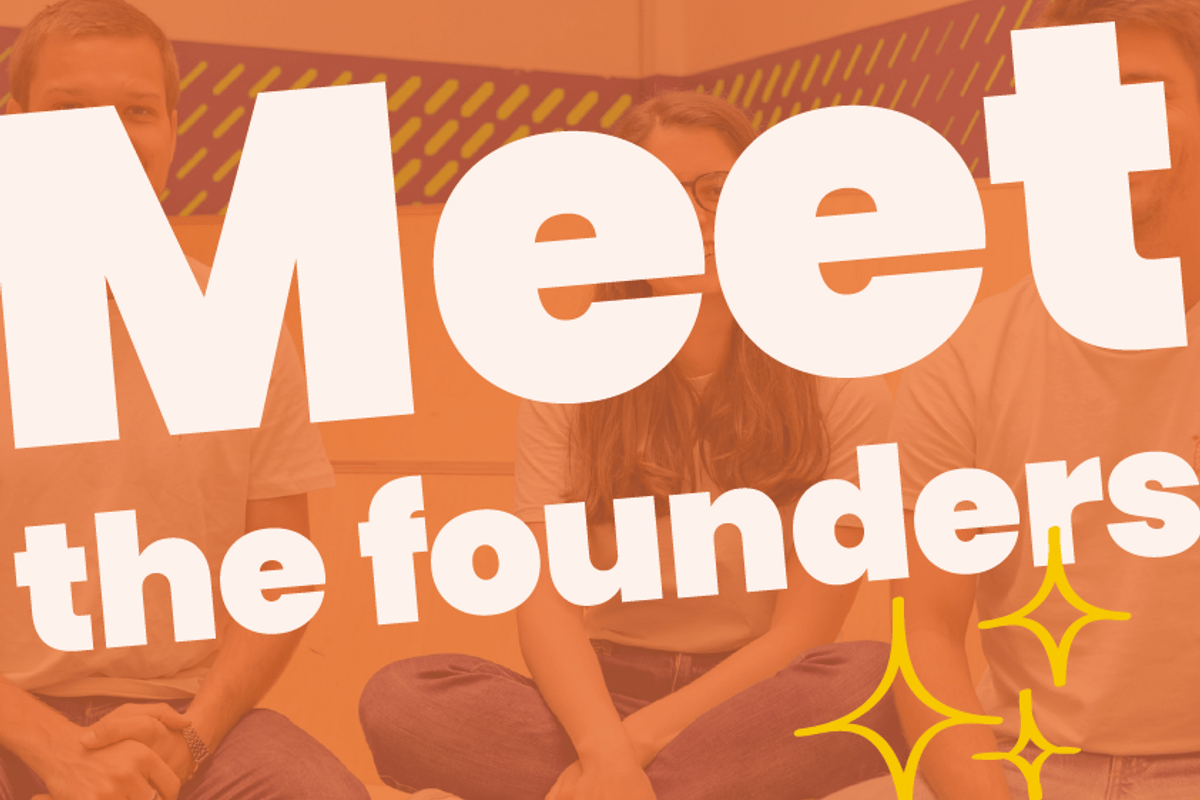 How it started
Picture this: a staggering amount of food goes to waste in France every year—nearly 10 million tons, equivalent to 150 kg per person annually. Shocking, right? But the truly remarkable part is that about 30% of this waste happens at the production stage, where perfectly edible goods are discarded even before they have a shot at being sold.

The reason? Well, it's all due to some seemingly irrational norms set by the distribution giants, who prioritize their own convenience over reducing waste. They prefer simpler stocking processes or showcasing only the most visually pleasing vegetables, for example.

Enter Grégoire and his schoolmate, Sven Ripoche, who was working at The Fork. They were determined to create a new norm in France, one that allowed people to enjoy good food while also doing right by the planet. And that's how Bene Bono was born*.

*Fun fact: Initially, the company was known as "Taste it," but a branding team intervened to bring Bene Bono to life.

In no time, these two found their missing puzzle piece: Claire Laurent, the logistics genius who solved complex puzzles just for fun (true story). And just like that, the team was complete, ready to embark on their entrepreneurial journey.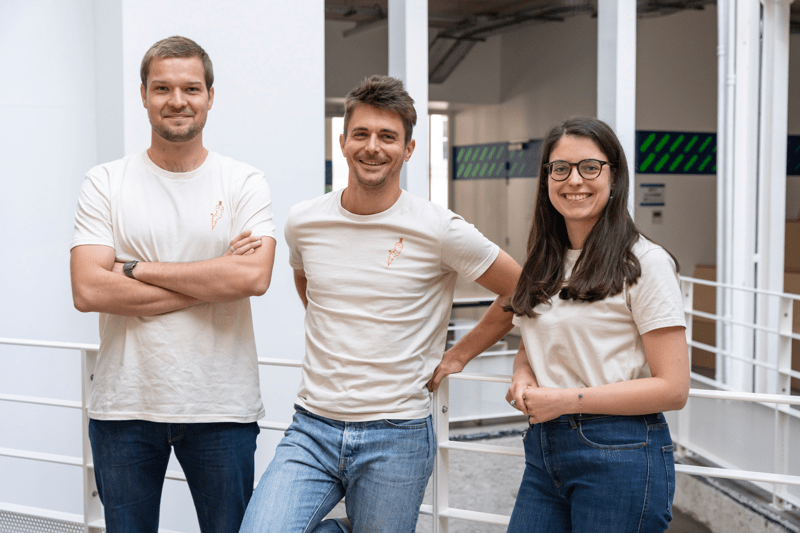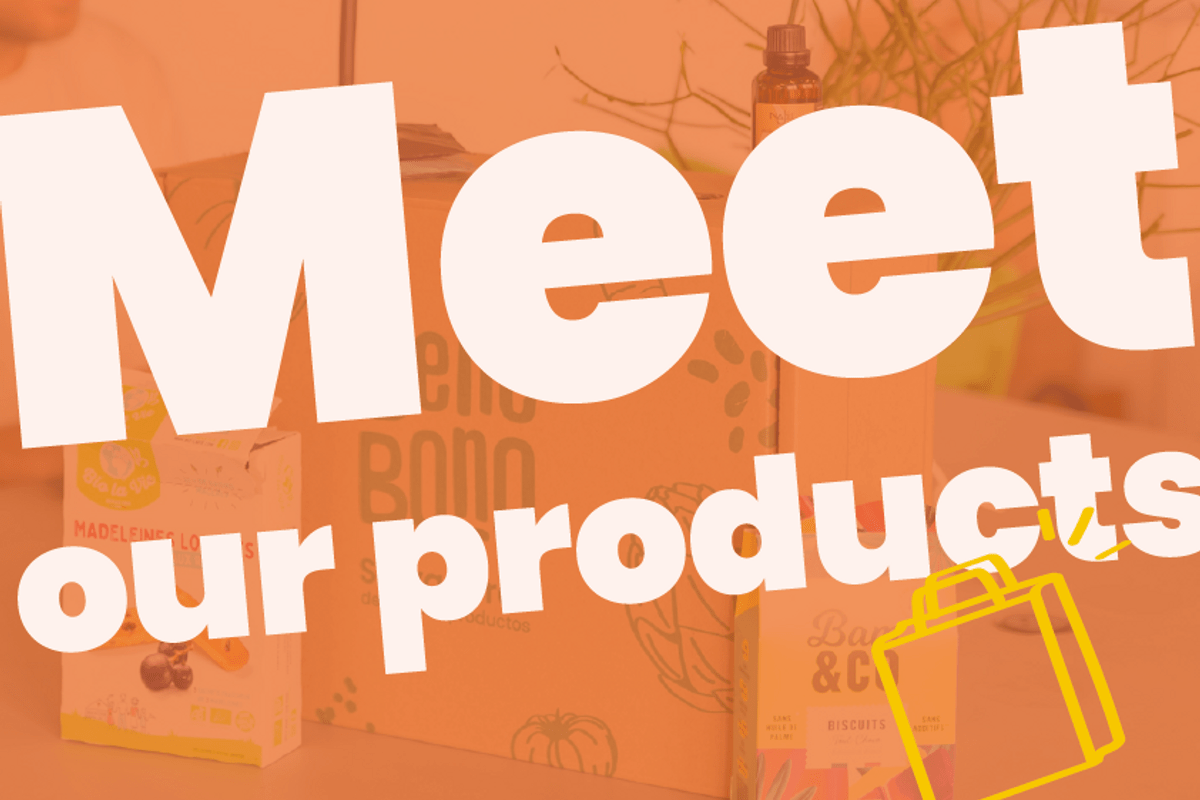 Bene Bono encompasses a multitude of products, all aimed at making your shopping experience a force for good.
Our Mobile app

Our warehouse app (brouette)

Our production line

Our backend programming (FaitMaison)
The big boss

Marc is the one. Our CTO has 3 previous entrepreneurial experiences and can tell you everything about TF1 prime times (spoiler: it's fun).

The people

15 passionates who make our tech team alive. We love them as much as they love weird languages no one understand but them.

The suuuper stack

ReactJS, NextJS, Flutter, Golang, AWS, Postgres, Aurora, Dataviz, Airbyte, Amplitude, Braze, Rudderstack, Retool...
Our pillars
We are fighting waste, for the benefit of producers, consumers, and the planet.

Meaning: we grow together with subjects that matter (atelier 2 tonnes, fresque du climat,…) and drive improvement with the OKR's methodology.

Our ambition is grand – to become the top choice for Europeans seeking quality products at affordable prices

Meaning: Big ambitions for committed employees.

We are constantly questioning and improving our ideas and ways of doing things.

Meaning: feedback is key. That's why we have quick check-ins every six weeks for managers and team members.

We are optimizing our most precious resource - our time - to have maximum impact.

Meaning: punctuality is essential. We streamline our work for maximum efficiency.

Together, we're fostering a supportive environment where everyone can feel comfortable and nurture their personal growth.

Meaning: we have each other's back, and in emergencies, you know exactly who to call to the rescue.
You wonder, we answer:
Yes we do. Applying for a job should be easy. We do accept LinkedIn profiles as resumes.

A cover letter is not mandatory, but we have created a motivational insert for every application. The idea is to see how candidates think and write.

Reference check is mandatory for every long term contract.

No, it depends on the location of the candidate, Hiring Manager and candidates availabilities.

Here are a few recommandations:

Meet the People Team : 30-45 minutes
Meet the Hiring Manager : 60-90 minutes
Meet the Bonomex : 30-45 minutes
Meet the team coffee : 30 minutes

We want to promote internal mobilities and enable Benies to have career pathways.
Every new position will be published on internal channels at the same time that they will be published on external channels.




We recently have implemented a detailed compensation and benefits policy with structured salary grids for each role. We are focusing on creating a transparent pay environment, but it's a journey!

To this end, we have shaped our salary grids with market compensation data sets from reputable sources like Figures and Radford, ensuring that our tool is robust and reliable.

"Why don't we detail salaries in job posts", you may ask? Well, for now, we encourage candidates to share their salary expectations. When you connect with our Talent Acquisition team, we will provide clear salary information for the role you're considering.

We are concentrating our efforts on educating our team on the compensation philosophy and wish to openly communicate about it very soon. But for that, we first need our change management efforts to be successful.

Unique names for unique events!
- Bonomex: Bene Bono's executive comity
- Benemeet: weekly company meeting
- Benedrink: monthly get together
- Bonomarket: weekly marketing meeting
- Get together: company event of the year
- Brouette: internal logistic app

What is the recruitment process at Bene Bono?
Step 1
Submit your application - We are fortunate enough to receive a lot of these! But no worries, you will get a response within 2 weeks. Pro tip: tell us in a few lines why do you want to join us: the more detailed, the better! :)
Well done, you will meet the People Team during a video call: 30 min to get to know you and tell you everything about Bene Bono. Pro tip: find all the info in the candidate toolkit and the career website.
Step 2
Step 3
Ouh… things are getting serious! Time to get practical with a use case. The goal is to assess your hard skills with your hiring manager. It can be a case to prepare or a live situation. The itw can be conducted by video or IRL, at the manager's discretion. Pro tip: trust yourself, take your time and be confident! Feel free to ask a lot of questions.
Let's get inspirational ! Bonomex meeting with dedicated members, to have more info on the culture and the strategy. Pro tip: prepare your questions (the meeting is quick, 30 minutes).
Step 4
Step 5
Cherry on the cake: meet your team! A virtuel coffee (or tea) with your future coworkers. Pro tips: Be yourself and enjoy the moment!
Reference check and offer (fingers crossed), by the hiring manager or the People Team!
Step 6
Step 7
As we are looking for continuous improvement you will be asked, at the end of your recruitment process, to evaluate it. Feedback are key!
Email or call from the People Team. Feel free to reach them if you want or need more information.
Need feedback?
Bene Bono benefits
- 2 days of remote work per week
- 100€ for home equipment
- Telecommuting indemnity

Additionally, one week per year is dedicated to "work from anywhere", allowing employees to work from... anywhere ;)


- Each month you will receive one FREE Bene Bono order.

- 30% off each week on your fruits and vegetables.

- 20% off each week on your grocery products.

- You can also make your family members and friends enjoy a discount of 50% on their first order.

- You have a sponsorship code that can be found on your application with all the details related to it.

Enjoy a sponsored after-work event each month to have fun all together!

Mini Benies are so cute. They deserve to be spoiled with a gift voucher for the new parents.

At Bene Bono, we grow all together, remember? That's why we offer specific training for managers to help them develop team management and leadership skills.

Employee Stock Ownership Plans
Your commitment pays off! Every Benie with a permanent contract becomes a stakeholder in our success story.

Climb the ladders with confidence! Our structured career framework ensures fairness and transparency for every role in the company. Craft your path to success and seize growth opportunities along the way.

Spread the joy of being a Benie! Recommend someone from your network, and if they become a valued member of our team, you're in for a bonus treat:
- +€600 for permanent contracts
- +€400 for temporary roles
- +€200 for internships

A budget is unlocked by your manager to offer you a birthday gift every year. Youhou!

As soon as you will become a Benie, you will have the chance to spend a full day immersed in our warehouse in Orly (France)!
Legal benefits
Enjoy a delicious perk every workday with €8 credited on your Swile or Sodexo card. Half of it is paid by the company. Good work deserves great meals!

Half is reimbursed by the company :)

- France: 25 days of paid vacation and 10 RTT (working time reduction) days per year for executive salaries.

- Spain: 23 open days for paid vacation.
It's fun too !
Get Together & Benedrinks

Birthday Gifts
Our offices
Paris - 9, rue d'Alexandrie Paris 2

Lyon - 5 rue Vauban Lyon 6

Madrid - Impact Hub, C. de la Alameda, 22, 28014 Madrid

Warehouse in Madrid

Warehouse partner in Lyon

Warehouse partner in Toulouse

Warehouse partner in Marseille

Warehouse partner in Lille
Join us!
We value diverse talents, bringing together a team of individuals from various backgrounds—individuals in career transitions, technicians, engineers, managers, experts, entrepreneurs, and more. Each team member has a unique journey that brought them to join us.
A typical week at Bene Bono
Monday
9:30-10:00: Tech daily
12:30: Ops deliveries program
14:00-30: People team weekly
Tuesday
10:30: Finance team calculates the operating margin
11:45-12:30: Benemeet (with ALL of us!)
14:00-30: Weekly feedbacks from Customer Service
18:30: Benedrinks (cheers!)
Wednesday
9:00-12:00: Order prep in Spain
14:00: Deliveries at the office!
Thursday
18:00 : Marketing & Tech teams send THE weekly email
15:00-30: Customer calls
17:00: Ops team managing deliveries & pick up stores
Friday
7:00-13:00: Deliveries continue in Paris!
12:30: Team sport session
15:00: Purchasing team KPI's analyze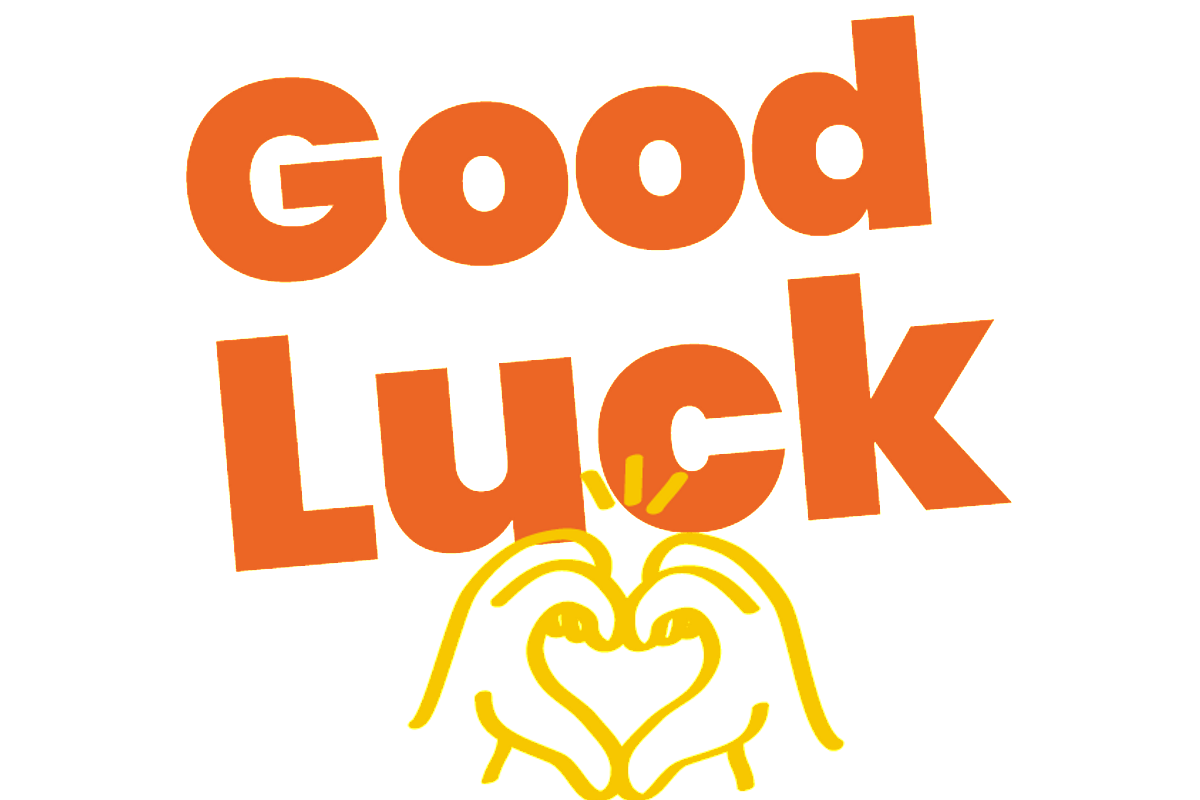 Note that this process may vary for different roles, but we'll keep you informed in advance.